When seeking a trusted advisor to serve as your financial partner, there are many factors to consider. Finding the right fit is essential for your financial independence and well-being. There are many important characteristics that we believe allow us to stand out from other financial services practices. Please consider the following:
We help you identify your financial objectives, monitor your portfolio and annually rebalance your assets, a service we're proud to offer. We emphasize the following five tangible goals for our clients.

Consultation: We consult on all financial matters.
Asset Allocation: We maintain a written policy with a well-thought-out target asset allocation for each client.
Diversified Portfolio: We strive to reduce and manage risk with a broadly diversified investment portfolio.
Cost Structure: We strive to preserve liquidity and tax efficiency while enhancing cost structure.
Monitoring Progress: We handle all administrative details and monitor progress toward goals.

Future liabilities (cash needs) must influence the asset allocation and investment structure of a portfolio. These goals and objectives should be documented and monitored on an ongoing basis.
A long-term investment horizon is both a responsibility and an advantage. Anticipating and planning for short and intermediate-term cash needs is necessary to take full advantage of a long-term horizon.
Strategic asset allocation is the dominant determinant of portfolio risk and return.
Diversification and portfolio rebalancing are risk mitigation tools.
Investors should take risk only when they have a strong belief they will be rewarded for it.
Risk is not just market volatility; it is multifaceted. Investors also need to plan for longevity, inflation, withdrawal and liquidity risks as well.
Costs matter and need to be effectively managed.
Take the opportunities that the markets naturally provide and maintain perspective. Conditions are usually never as good or as bad as the market might make you believe.
Understand that market values fluctuate on a daily basis; focus on the sustainability and potential growth of the income or "rent" you are paid for holding portfolio assets.
Strong processes, deep resources, teamwork and time are needed to help one achieve his or her goals.

Combined, our five partners have more than 120 years of experience in the financial services industry. Collectively, members of our team hold the following professional designations: Certified Financial Planner™, Chartered Financial Analyst, Certified Investment Management Analyst, Accredited Investment Fiduciary Analyst, Accredited Investment Fiduciary Auditor and Chartered Retirement Planning Counselor.

We know it takes a whole team to fulfill the important task of managing and preserving the wealth of our clients. It's why we share our knowledge, insight and perspectives to help us provide the right guidance for each client.

We understand that the trust of clients must be earned every day. The Mahoney Group demonstrates its integrity one relationship at a time, and we appreciate the trust clients have placed in us. Managing wealth is a tremendous responsibility that we embrace with gravity and respect.

Our proprietary portfolio model is hands on and managed by us, and asset allocation is customized for each client – because we believe that one-size-fits-all investments don't really fit anyone. Where appropriate, we also work with outside portfolio managers who bring specialized skills to a particular investment sector or approach. We strive to always make portfolio recommendations that are based on your specific needs and in your best interest.

With increasing levels of assets come greater financial complexities that must be addressed. Our breadth of services and capabilities is an integral part of our continuous commitment to meet and serve the needs of our clients. From managing and preserving the wealth of individuals, to addressing the fiduciary responsibilities of our institutional clients, we are prepared to provide trusted financial guidance.

Raymond James is one of the largest independent financial services firms in America. It provides the support and resources we need to help us best serve our clients: Leading edge investment research, operational and trading support, and access to industry experts and market-leading technologies.

We are fundamentally involved in our clients' financial lives, understanding their needs and constantly looking to exceed their expectations. Our service philosophy is simple: We build relationships and we get things done – period.

We pride ourselves on developing an ease of candid communication with clients, no matter how sensitive the issue. We want clients to feel comfortable and confident that they can share the essential information we need to work effectively with them. We want to be their first call to discuss business purchases, mergers and sales, impending family changes and retirement or health concerns. We work closely with their other advisors (attorneys and CPAs) so that their most important financial matters are thoroughly examined and that their strategies are in alignment. As your life evolves, you can rely on our resources and the breadth of our experience to help you navigate complex financial issues in your best interest.
Please note: There is no assurance that any investment strategy will be successful. Investing involves risk and investors may incur a profit or a loss. Asset allocation and diversification do not ensure a profit or protect against a loss. Past performance is not indicative of future results.
Certified Financial Planner Board of Standards Inc. owns the certification marks CFP®, Certified Financial Planner™,
and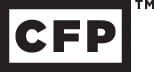 in the U.S., which it awards to individuals who successfully complete CFP Board's initial and ongoing certification requirements.
---
Only when you combine sound intellect with emotional discipline do you get rational behavior.