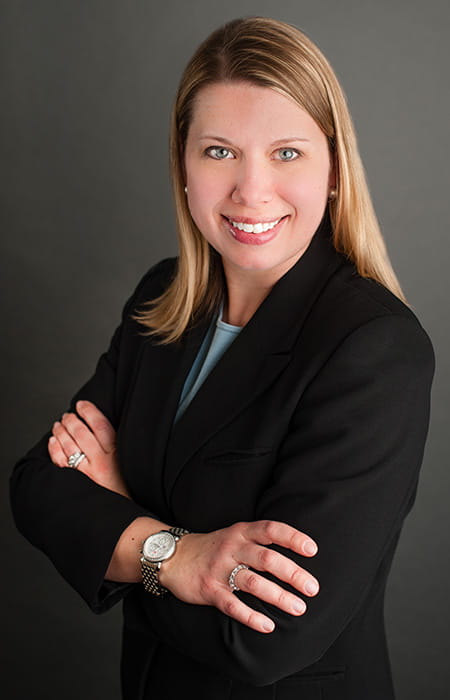 Christina
L.
Hoerter,
CRPC®
Senior Registered Client Service Associate
845-512-1123
---
It is important for me to help people feel comfortable with their accounts, whether that means understanding their monthly statements or walking them through transferring funds online to their bank account. I want them to feel like they can always call us with any questions or concerns. Connecting with our clients makes this meaningful work to me.
Christina handles all client administrative matters in our day-to-day business, builds relationships with our clients, and always looks for ways our team can improve, become more efficient and better serve our clients.
Attentive and accountable, Christina enjoys building relationships with clients in all different phases of life – from young clients saving for the future, pre-retirees preparing for this important milestone, and retirees enjoying the rewards of their successful careers. As a Chartered Retirement Planning Counselor, Christina has in-depth knowledge of the needs individual face both before and after retirement.
Christina joined The Mahoney Group and Merrill Lynch in 2005 and transitioned with the team to Raymond James in 2015. She began her career in the financial services industry in 2000. She worked for an equity money manager at Morgan Stanley in New York City, focusing on client service and domestic and international securities trading. Prior to starting her career, Christina earned a bachelor's degree in English, graduating cum laude, and a master's degree in elementary education from Lehigh University.
Originally from Rutherford, New Jersey, Christina lives in Ramsey, New Jersey, with her husband, Robert, children, Max and Brynn. In her free time, Christina enjoys reading, watching her children play football, basketball, baseball and softball; and going to the beach with her family. She has completed the 39-mile Avon Breast Cancer Walk twice in New York City and plans on walking it again in another city.