Independence in action
At Raymond James, we give advisors the freedom to run their businesses their way – along with full access to the powerful resources and dedicated support you'd expect from a leading financial firm.
But don't just take our word for it. Hear from advisors like you about what it's really like having the support of Raymond James. You'll get an inside look at everything from our transition process to how our specialized resources help independent advisors reach new heights.
Latest case study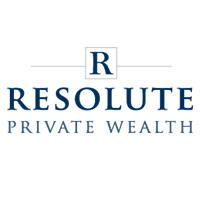 It all starts with people
An interview with the executives at Resolute Private Wealth on how the ideal practice is empowered to serve clients without barriers.
View latest case study
Past case studies
A team effort and an instinct to help
An interview with Matt Anderson on how a strong foundation paves the way to an even stronger future.
Driven by the culture
An interview with Gay Ann Monninger on how a fresh start with the right firm can unlock limitless potential.
Recognizing the right opportunities for change
An interview with Steve Burch on how putting the client first can yield notable results.
The courage to carve a new path
An interview with Russell Riggan, AAMS®.
A matter of time
Advisor Sandy Adams and her approach to long-term planning
A transformational partnership
Advisor Mabry "Trip" Phillips on collaborating with the Raymond James Succession & Acquisition Planning team.
Get in touch
If you're ready to have a confidential conversation today, call 866.903.6333 to speak with one of our consultants in your area.
Talk to a consultant