About us
An esteemed network of retirement plan expertise
The Retirement Plan Advisory Council (RPAC) is a group of financial advisors who establish and uphold a standard of care for serving retirement plans and retirement plan sponsors. Based nationwide, this dedicated group of advisors has made retirement plan consulting clients its primary focus and continually develops and adheres to best practices for the qualified plan industry that Raymond James advisors and their clients can rely on.
Partnering with Raymond James Institutional Fiduciary Solutions, RPAC advisors assist companies in evaluating alternatives and coordinating the different components of the 401(k) process on an ongoing basis. Because Raymond James does not have a proprietary "in-house" retirement solution, RPAC advisors are free to serve as consultants with a wide array of available solutions and no obligation to recommend any one product.
RPAC advisors act with care, prudence and diligence, acknowledging a fiduciary standard of care with regard to investment recommendations and monitoring of plan investments. We understand the challenges that plan sponsors face as well as how important it is to attract and retain quality employees through value-added programs like retirement plans. Through our commitment to the success of your plan and the retirement readiness of your employees, our goal is to build and foster long-term relationships with you and your company.
Your mission is our mission
Every institution has a mission that is unique to their organization, one which should drive every decision made. At Raymond James, we understand the importance of clients meeting their investment stewardship obligations while fulfilling their mission. At the foundation of the work we do, we strive to provide industry leading best practices and approach every decision with a disciplined and well-documented prudent process.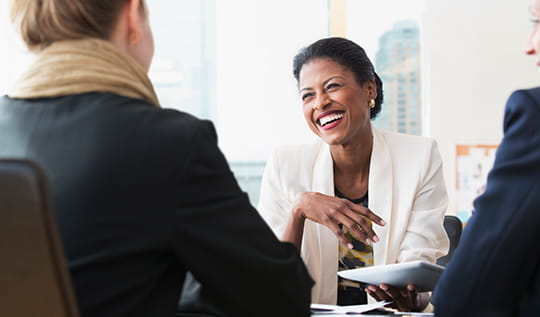 Who we serve
401(k) Plans
403(b) and 457 Plans
Defined Benefit Plans
Money Purchase and Profit-Sharing Plans
SEP Plans
SIMPLE IRA Plans
Standard of Care
Delivering service with integrity
Retirement Plan Advisory Council advisors uphold a defined set of guidelines, ensuring our clients receive the utmost service possible.
Plan sponsor clients will receive written agreements that detail responsibilities and terms of services.
We will appropriately disclose fees, expenses and relevant information associated with the plan.
We are committed to a fiduciary standard of care with regard to investment recommendations and monitoring of plan investments. This standard may include providing assistance in drafting of an Investment Policy Statement and in scheduling periodic monitoring of the investment objectives, performance and cost, among other details.
We will coordinate participant educational plans that consider the number of company locations, the necessary frequency of meetings and appropriateness of presentations for the audience.
We are committed to protecting the confidentiality of the information furnished to us by our clients in accordance with financial regulatory guidelines.