Locations
Great ideas and superior execution
know no boundaries.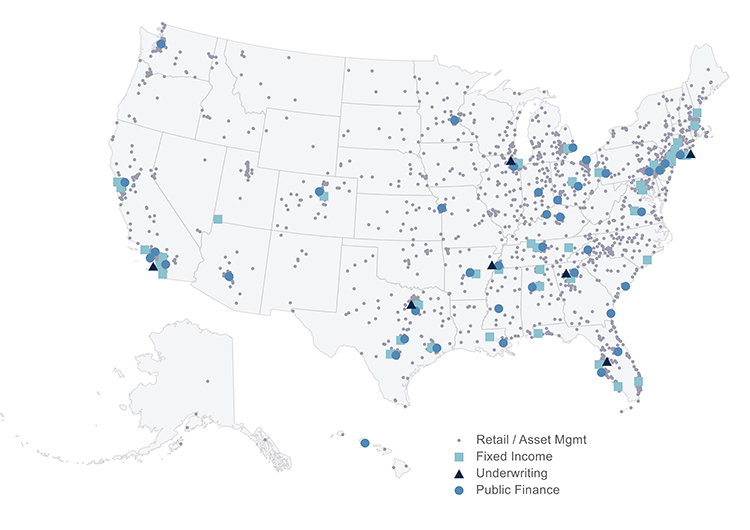 Our powerful distribution platform stretches from coast to coast. And with 35 public finance office locations, our team of approximately 170 professionals helps client issuers build communities and finance progress nationwide.
National Public Finance Locations
Public Finance

Market Watch
In-depth and timely commentary and analysis on the municipal market from industry experts.