Meet Our Team
Our experienced team of professionals supports bank and credit union programs across the country to help them grow and serve clients.
The Financial Institutions Division divides the country into three divisions with directors and teams of experienced staff dedicated to new institutional business development and relationship management. They can help you successfully recruit and build a well-managed, profitable retail investment program within your institution.
Unlike many bank investment providers, our management team has broad experience in traditional brokerage to complement their experience in bank brokerage and third-party marketing. We believe this critical difference is an important asset in their ability to assist you in effectively competing in the marketplace.
Key highlights
30+ years of average industry experience
$100 million in average assets under management per advisor
$562k average advisor production in client institutions
As of 12/31/19
Business Development Team
Relationship Management Team
Grace Austin
Assistant Division Director
Relationship Management
Eastern Division
CT | DC | DE | MA | MD | ME | NH | NJ | NY | PA | VA | VT
Read Bio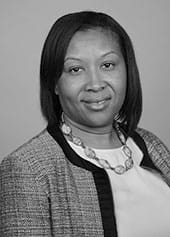 Anita Lemon
Assistant Division Director
Relationship Management
Eastern Division
IN | KY | TN | WV
Read Bio
Patrick Inglesby
Assistant Division Director
Relationship Management
Central Division
IA | IL | KS | MI | MN | MO | MT | ND | NE | OK | SD | WI | WY
Read Bio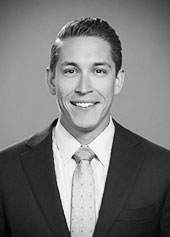 Jesse Bernhardt
Assistant Division Director
Relationship Management
Western Division
AZ | AK | CA | CO | HI | ID | NM | NV | OR | TX | UT | WA
Read Bio
Request Information
Now that you've become familiar with how a partnership with our Financial Institutions Division can benefit your business, we invite you to have a confidential conversation with our team about what your investment program would look like at Raymond James. Complete the form below or contact us directly at 866.909.5325.