You can export tax data from your Raymond James brokerage accounts directly into Microsoft Excel®. Tax data includes all reportable activity that corresponds with your tax ID and document ID for Forms 1099-B, 1099-DIV, 1099-INT, 1099-MISC, 1099-OID and 1099-R.
Note that tax data for Form 1042-S and any Puerto Rico tax forms (480.6A-D) is not available for download.
To use the service, simply follow the steps outlined below by choosing Raymond James from the Brokerage then enter the document identification number printed on your composite Form 1099 statement as directed. This "key" provides access to a summary of your Form.
Please note: It is extremely important that you verify information imported into Microsoft Excel® against your own records to ensure accurate and complete reporting of all required tax information.
Basic instructions: Export 1099 tax data to Excel
1. Open Client Access
2. Click on My Accounts option located in the top menu
3. Then, click on Documents option located in the menu below My Accounts

4. Click on the Tax Reporting tab in the Documents menu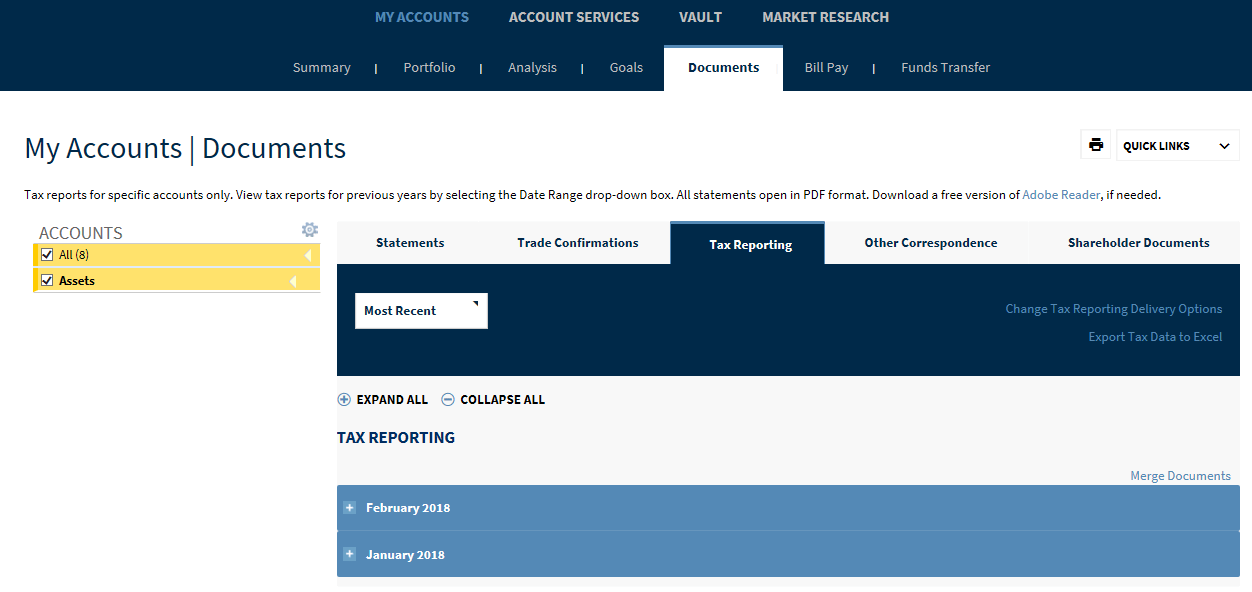 5. Select the Export Tax Data to Excel link located on the top right
6. Once download option has been selected, a pop up screen will appear informing the user they are being directed to a third-party site, select YES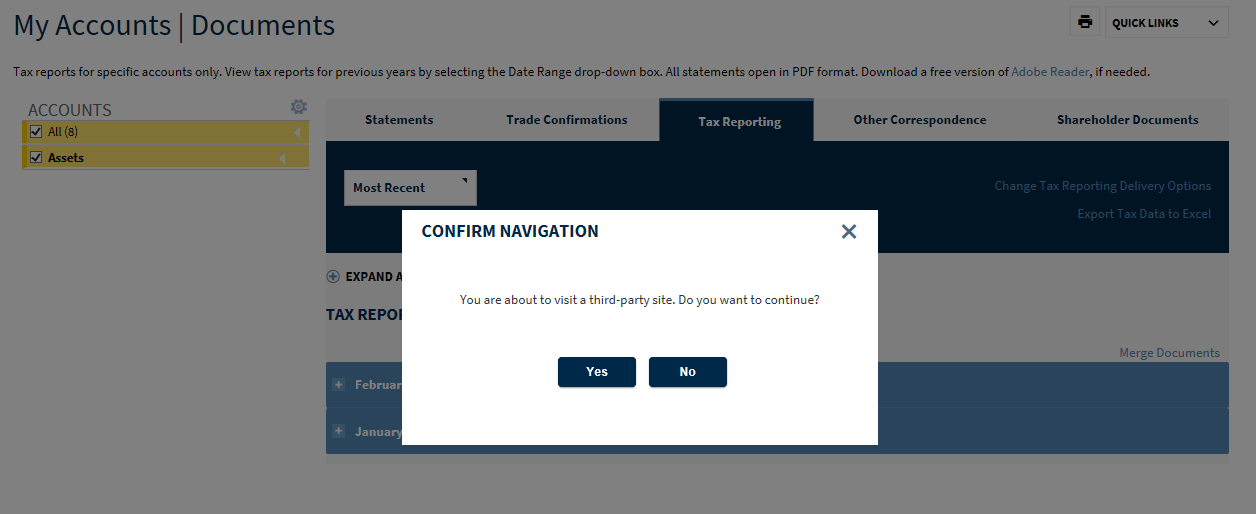 7. The client will be directed to another page which will prompt them to enter the required information below
-Tax Year
-Account Number
-Document ID (located at the top right corner of your 1099)
-File Type
-Required CAPTCHA code displayed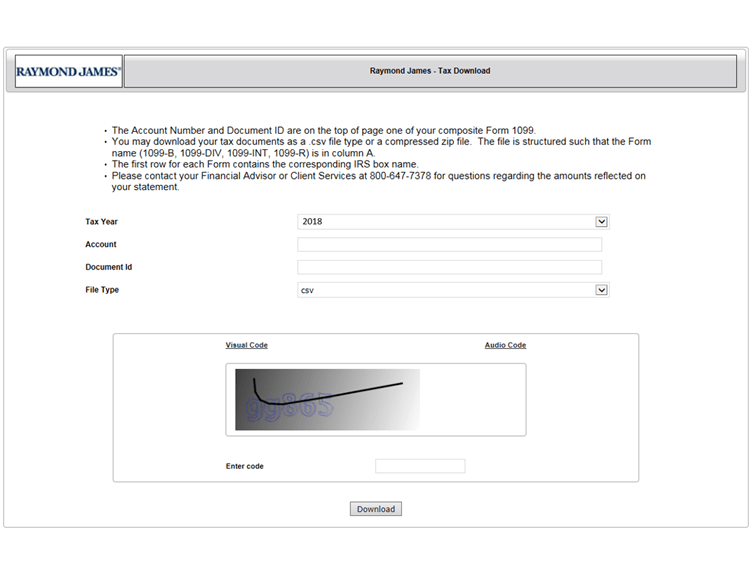 8. Click on the Download option
9. Once the Save or Open download box appears, select your option.

10. After saving or opening, you have successfully saved/downloaded your 1099 tax data, resulting in an Excel format that will resemble the screenshot below.

Each form is reported separately but in succession in one Excel document. Column A reflects the name of the IRS tax form and is repeated. The first line for each separate tax form contains the names of the IRS form boxes.
Support
For assistance with your Raymond James tax documents, please contact your financial advisor or contact Client Services at 800-647-SERV(7378).