Private Institutional Clients
Exclusive opportunities and institutional access
Elite success opens a world of possibility few will ever experience – and still fewer can navigate well. Helping stewards of profound wealth capitalize on success is the sole focus of the Private Institutional Client ("PIC") desk. Taking an institutional approach, PIC leverages the extensive resources and capabilities of its professional team to generate sophisticated and differentiated investment and capital markets-based solutions.
The PIC investments platform provides differentiated and thematic investment offerings in the form of private markets investments, which offer investors access to deals not available on typical wealth management platforms. These opportunities, sourced across a global network of private company executives, investment bankers and fund managers, are presented exclusively to PIC clients.

Private Market Investments

Co-investment opportunities
Opportunistic direct equity investments
Private debt syndication
Direct real estate
Bespoke capital stack options

Boutique Funds

New manager seeding
Specialized investment strategies
Thematic opportunities

The PIC solutions team delivers capital markets and lending solutions via institutional access to Raymond James and third-party trading desks, plus a variety of bank and non-bank lending platforms.

Capital Markets Solutions

Trade idea generation and execution
Market content and delivery
Cross asset class opportunities
Institutional pricing and service

Lending Solutions

Asset-backed loans
Equity margin loans and collared financing
Cash-flow monetization
Small- and middle-market corporations
Commercial real estate
The Private Institutional Client Desk
Expanded access, innovative investments, tailored financial solutions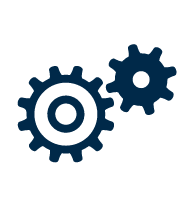 A SINGLE, SEAMLESS RESOURCE
The desk can negotiate transactions across a wide variety of asset classes and is dedicated to delivering bespoke investment ideas and solutions tailored to your needs.
INSTITUTIONAL ACCESS
The desk can facilitate transactions on your behalf with institutional trading desks.
ASSET-BASED AND OTHER
STRUCTURED LENDING NEEDS
The desk can introduce you to multiple sources of borrowing capacity to finance both liquid and illiquid asset classes through a variety of structures.
Investment products are: not deposits, not FDIC/NCUA insured, not insured by any government agency, not bank guaranteed, subject to risk and may lose value.