Northeast Region
A firm
like no other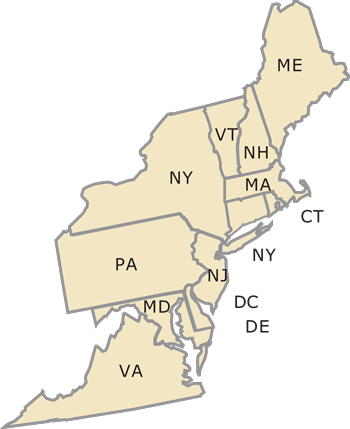 The Northeast Region of the United States contains many special places that are treasures to our country's landscape. From our nation's capital in Washington, D.C. up to the shores of Acadia and over to the Three Rivers converging in the heart of steel country, we are fortunate to live and work in the most dynamic, innovative and prosperous region in the country.
At Raymond James, we reflect those qualities in everything we do. Our advisors are deeply rooted in the communities where they reside, and our offices can be found on Main Streets in small towns and among the skyscrapers in the financial districts of large cities. Wherever you find us, you'll find a team of professionals dedicated to one thing – the support and success of the independent advisor.
There is a unique quality to the brand, services and independent solutions provided by advisors like you. And planning your business can be a lengthy endeavor that leads to many questions about the potential for your practice. As you consider your future, it's important to make sure all your questions are answered. Our team members combine more than 100 years of experience in the financial services industry and we are committed to helping you find the right answers.
I invite you to learn more about our firm and the possibilities that we can bring to your practice.
Sincerely,
Tom Harrington
Regional Director