Ready to go Paperless?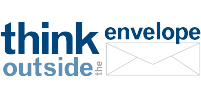 There are many benefits to receiving your portfolio or account statements, trade confirmations and shareholder communications electronically and viewing them online anytime in Client Access.
All in one place
When you need to view your documents, you don't have to rummage around in your file cabinet. They will always be stored in one convenient and secure place: Client Access. With your username and password, you can access them from any computer, whether it's at home, work or even your accountant's office. And, of course, you can print a paper copy any time you need one.
Password protected
Unlike paper statements, your online statements are protected by a password. So you don't have to worry about mail theft or people looking through your personal papers. You select your password, and you can change it whenever you choose. In addition, your account information is encrypted as it is transmitted over the internet to prevent unauthorized users from viewing or tampering with it.
Do more
On your paper statements, the numbers just sit there. With Client Access, you can filter, sort, drill down and perform other interactive functions. Your portfolio is continuously updated throughout the day, and you can view it anytime. You can see cost basis information, recent transactions by account and upcoming activity, such as dividend payments. You can read relevant news about your investments and access Raymond James' award-winning equity research. Plus, of course, any time you need a paper statement, you can print one out on the spot. Raymond James stores up to 14 years of electronic statements.
Customize your paperless options
When you elect to receive your monthly statements online, you have more choice and flexibility by having the option to select quarterly or annual statements instead.
---
If you do not have a Client Access Account:
Register Here