Culture & Diversity
Through Tyler's eyes: Raising awareness for autism
March 2019
Tyler Whittle's love for color and lines was evident at nine months old, when his parents gave him a beginner's box of crayons. He sat quietly and drew lines using all of the colors in the box for over two hours, without interruption.
Tyler only sat still when creating a picture, and otherwise was an extremely active toddler. Yet when he was two and a half, he still did not speak and would suddenly become angry when doing something as simple as strolling through the grocery store.
It was then that Tyler's parents, Diana and Raymond James & Associates St. Petersburg branch manager Evan Whittle, knew there was something different about Tyler. And after a trip to see a specialist, Tyler was diagnosed with autism.
Yet, Tyler is not defined by being autistic. Instead, he uses his gift of seeing the world through a different lens to showcase the intricate details and little stories just waiting to be told.
Tyler received a Fisher Price toy camera for his fifth birthday, and he delighted in pretending to take photos. Two years later, a friend and professional photographer let him use her new (and quite expensive) camera to capture images – and they were amazed. So at seven years old, a photographer was born.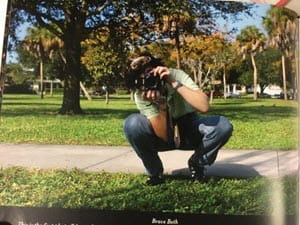 From then on, Tyler would devote his time and energy to documenting lines, textures, shapes and angles. It was then that his parents discovered something new.

"Autism has given him an extremely well-developed visual acuity, and he looks at the world in a different way than the norm," says his mother Diana. "He takes only one photo of the subject at hand, and then moves on to the next object that interests him."

Tyler has never had a photography lesson. He does not crop, Photoshop or enlarge his photos. It's just his perspective – and there's something special that happens between the subject, Tyler and his camera.

As Tyler grew older, Evan picked up a camera, too, and they would take photos around town and on family trips with one sole purpose – to photograph beauty.

Evan keeps a book of Tyler's best photographs at his desk. It's titled "Through Tyler's Eyes: A vision into the world of Tyler Whittle."
And the title couldn't be more telling. It's full of colorful photos, details and descriptions written by both Evan and Diana.
But these "still" moments in time captured more than just photographs. They captured memories. And if it weren't for autism, Evan and Diana would likely not have created these unforgettable ones in the same way, or in the same places with Tyler.

Now, they continue to make memories by raising awareness for autism. Much of Tyler's success is thanks to Autism Speaks, a non-profit organization that offers resources and advice for parents of children on the autism spectrum.

"They have done a great job raising awareness for autism and fighting for the proper resources in the school system, helping supply teachers and administrators to assist kids like Tyler," says Evan.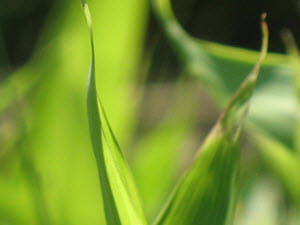 Autism changed a lot for Evan, too. He's always specialized in legacy planning, but has since expanded his expertise to help parents of children with special needs – understanding how to help them plan for the future in the complex ways one could only imagine.

In partnering with Autism Speaks, Evan also created a Financial Planning Toolkit for ABLE accounts – a savings option that's available for families of individuals with disabilities through the Achieving a Better Life Experience (ABLE) Act.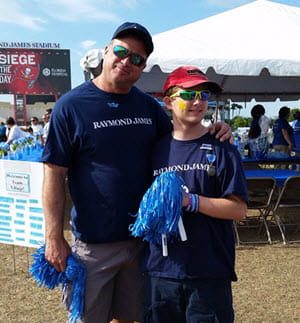 On April 27, Evan and Tyler will gear up for the Autism Speaks Walk, which helps raise awareness for autism. This will be their fourth year participating alongside Raymond James teammates and complex administrative manager Tina Betz, whose nephew was also diagnosed with autism.

"Almost everyone knows someone who has been touched by autism," says Evan. "As a parent, it's nice to be surrounded by friends and coworkers who understand special needs, and it means so much to know we're not alone in this. I hope our story will empower others to partner in our journey, helping to support those who have been touched by autism."